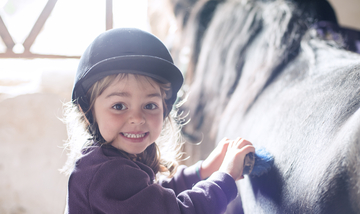 Taster day pony farm
every Thursday
The children get to know the handling but also the care, feeding and keeping of horses. Of course, a small ride may not be missing. The course content is adapted to the age and weather conditions.
Course content
Horse care incl. theory about horses
Feeding and keeping of horses
Pasture and/or leather care
Getting to know other farm animals
Leading horses around obstacles and/or guided exit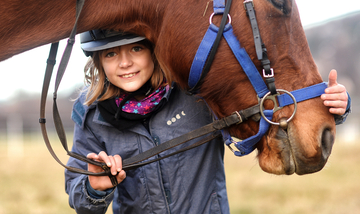 Beginner riding courses
6 Wednesday or Thursday afternoons each.
The children learn the basics of riding in an age-appropriate and playful way. They learn what a horse is, how to handle it and how to build trust. The course also includes work around the horse.
Course content
General handling of the horse
Bridling and saddling
Horse care and hairdressing of tail and mane,
Hoof care
Basic concepts of riding
Guided riding out
etc.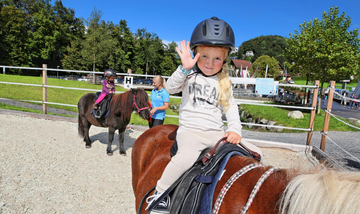 Pony Riding
First experiences and impressions on horseback with mummy or daddy. Alternating between cross country and the riding arena, with the adult leading the horse or pony.
Course dates