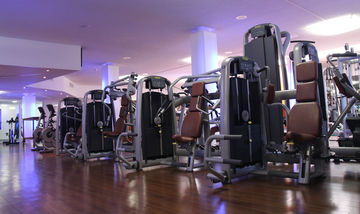 More than 40 training devices
Fitness centre Swiss Gym
Everyone who comes to Swiss Gym has a different goal. Whether it's to lose weight, get fitter in general, build up strength or muscles after an injury or operation, or train towards a sporting goal. We support you in achieving your individual fitness goals optimally and sustainably.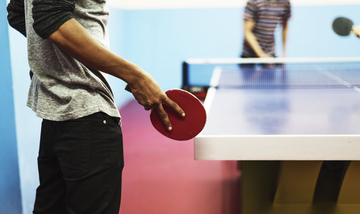 Table tennis
Table tennis or ping pong is very popular with families. But the game is also very popular among friends. With practiced serves, spins, undercut or other strokes, you dominate your opponents. Practice makes perfect. In addition to the classic table tennis tables, a round table is also available.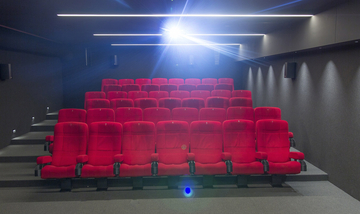 Immerse yourself in the world of film
Family Cinema
Our modern family cinema is located in the sports & play area. You can find the cinema programme in the current weekly programme on the information wall in the leisure park or at the hotel reception.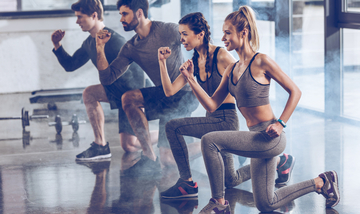 Belly, Legs, Buttocks
The abdominal, leg and butt workout combines demanding strength and endurance exercises in these areas with sequences from classic aerobics. An effective workout in a group for targeted toning of the figure.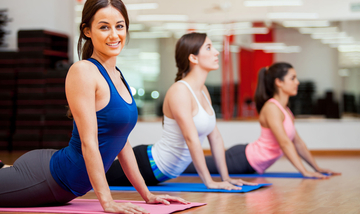 Vinyasa Flow Yoga
Vinyasa Flow Yoga trains strength, flexibility and balance, as well as the body and mind in a spiritual sense. The ideal balance to fitness training and other sports.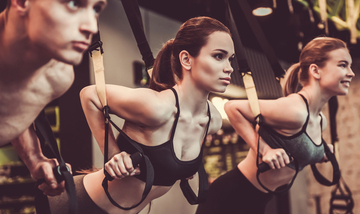 TRX
TRX® Suspension Training is an intense and efficient full-body workout that allows for an almost unlimited variation of movement angle and plane, in addition to an enormous range of training movements. Each exercise not only trains strength and endurance, but also improves core stability, flexibility, coordination and balance.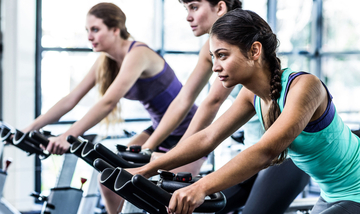 Spinning
Indoor cycling is a pulse-oriented group endurance training on stationary indoor bikes. Spinning is an excellent way to strengthen your endurance. Here, a varied continuous load is achieved over a longer period of time, which, depending on the degree of exertion, strengthens the cardiovascular system or promotes fat burning.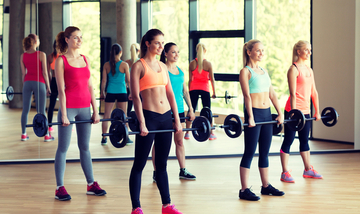 Barbell Pump
Barbell Pump is a full body workout that focuses on high repetition. The main muscle groups are trained with stirring music. The workout is suitable for anyone who wants to keep fit and get defined.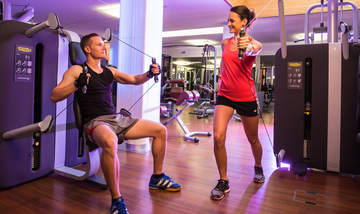 Kinesis Circuit Training
Kinesis Circuit Training includes the traditional exercises such as chest press, rowing, lat pulldown and shoulder press. In addition, functional exercises are incorporated to improve balance, core and overall fitness. Here, the muscular system is strengthened through resistance training that is easy on the joints.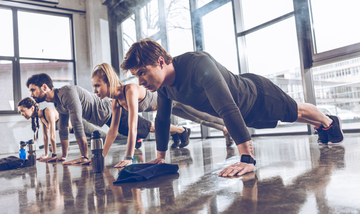 Cross Athletic
Cross Athletic describes a holistic, functional whole body workout. During the workout, the body is brought to top form through athletic exercises (squats, burpees...). Contents can be a circuit training, interval training, or even a classic body weight training.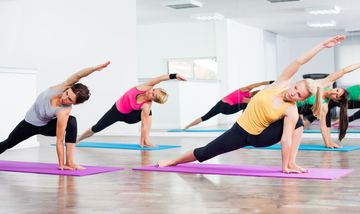 Body Soul
Body Soul is a calm training to let the body and the soul become one. The focus is on stretching and flexibility exercises as well as meditation.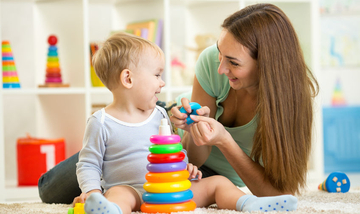 Free child care
Enjoy your massage / beauty treatment or fitness training to the fullest.
During your treatment or workout, your children will be looked after free of charge at TOM's Happy Clubt. Please note the opening hours of TOM's Happy Club.
Let us inspire you
Tell us what interests you and be inspired by our suggestions