Children up to the age of 15 benefit from the full board offer and can help themselves to the children's buffet.
| | |
| --- | --- |
| Children (up to 15 years) Hotel & Hostel | Children (up to 15 years) Holiday apartment |
| inclusive | can be booked individually |
Valid only in the Restaurant Panorama / il Gusto (excluding dessert/take-away).
Children with the full board offer, who are looked after in TOM's Happy Club, eat for free.
On the day of departure , children may continue to benefit from the full-board offer until midday.
Children's buffet with balanced nutrition
There is a children's buffet (breakfast, lunch, dinner, snack and drinks buffet) for children to help themselves to as much as they like. We take care to provide a balanced selection, including salads, vegetables and fruit. As a rule, the children have their own buffet of their choice. Older children may either help themselves from the children's buffet or choose from the teen menu*.
exclusively in the restaurant Panorama / il Gusto
Monday - Sunday
| | |
| --- | --- |
| Lunch | 11.30 - 14.00 |
| Snack | 15.00 - 16.30 |
| Dinner | 17.30 - 21.00 |
| Drinks buffet | from 11.30 a.m. |
*Defined holiday period 2021
| | |
| --- | --- |
| Summer holidays | 3 July to 21 August |
| Autumn holidays | 18 September to 23 October |
| Christmas holidays | 18 December to 6 January |
For babies and toddlers up to 2 years of age, a selected range ofbaby food from the Swiss company Holle Baby Food GmbH is available. Holle is one of the leading manufacturers of organic baby food. Holle products are characterised by:
Ingredients that come from biodynamic or organic farming.
Careful selection of ingredients and flawless processing. This is ensured by constant controls of raw materials, intermediate products and finished products.
An extensive testing plan for each individual product, which includes comprehensive residue analysis as well as numerous sensory tests.
No use of genetically modified ingredients (in accordance with EU organic regulations). No addition of artificial flavourings, colourings or preservatives (in accordance with the law). Without addition of granulated sugar.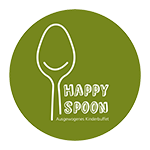 The "Happy Spoon" label is a quality certificate specially designed for children, which confirms healthy and vital children's nutrition. The prepared meals are made up of high-quality and fresh ingredients and thus ensure optimal health for the children. The label was created in cooperation with the external company "Ernährungsberatung Oberaargau" and sets new standards through exact quality controls.
The Happy Spoon label is characterised by the following values:
- Versatile, varied - Regular eating is encouraged - High-quality fats - mixed fats and palm fat are avoided - Seasonal, regional, fresh - Preparation suitable for children (little seasoning) - The offer is attractively presented - The buffet is suitable for children of all ages - Dessert portions suitable for children - Balanced offer according to the guidelines of the SGE - Water as the main drink, no sweet drinks.
"You are what you eat"
- Ludwig Feuerbach
Toys and baby articles
If you travel with children, you have a lot of luggage. So that you don't have to take all the baby items with you, we provide you with a range of baby items free of charge.